Looking at this list I'd say it's been an unusually good year for new music, with the great bands of this era continuing to blow-out genre and combine sounds in innovative and endlessly exciting ways. I really had to resist putting records that I put out myself on my own label this year - Mammoth Cave Recording Co, releases that have been completely absent from this column, so I will leave it up to you to check out the 7"s  we released by Krang, Topless Mongos, The Gooeys, Korean Gut,  Needles//Pins, Lantern, B.A. Johnston and The Mandates (not to mention Bloodstains Across British Columbia and Bloodstains Across Ontario).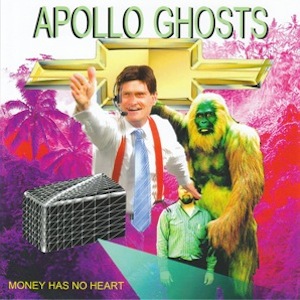 1. Apollo Ghosts – Money Has No Heart 7" EP
Geographing Records (2011)


I called it in July: 7" of the year! Apollo Ghosts "Money Has No Heart" 7" EP still gets repeat listens six months on. I'd go as far as calling Adrian Teacher's homage to his local/regional inspirations a "mini-album," a complete package, and everything you've come to expect from the Apollo Ghosts. Success in modern music requires talented people to pull inspiration from multiple sources, and this record just does that so well. Apollo Ghosts probably slip under a lot of radars because people have such a hard time classifying the music, this at the same time exactly what is so great about them.  Completely essential.

2. Dirty Beaches – No Fun b/w Nowhere Fast
Italian Beach Babes Records (2011)
If you've been following this column in 2011, you will have seen a great deal of Dirty Beaches coverage, mostly because he's put out so many damn 7"s this year and I love/want them all. The "No Fun" 7" gets #2 spot because I've also been on a Stooges kick this year, and I love the way that Dirty Beaches boils the Stooges "No Fun" down to its bare essence, really adding layers of creep to the song. The B-Side "Nowhere Fast" is a churning, evil-sounding hellride that is up there with the hits on Badlands. I expect Dirty Beaches to show up on a huge number of year-end lists, what a run, and I can't wait to see where he goes in 2012 after re-locating back to Montreal. 
3. Boomgates – Layman's Terms / Nothing
Smartguy Records (2011)


While 2010 was the year that Eddy Current Suppression Ring broke with Rush To Relax, 2011 was really dominated by two ECSR side-projects – guitarist Mikey Young's Total Control and vocalist Brendan Suppression's Boomgates. Total Control's Henge Beat was my favourite LP of 2011 – a rare, perfect album that is actually better than anything ECSR has released to this point. That said, Boomgates, who released two killer 7"s this year, are somehow just as good. It has everyone on the planet who follows this type of music scratching their collective heads at the level of talent that this small group of people have. I can't wait for the Boomgates full length, and I'm dying to see what happens with ECSR next .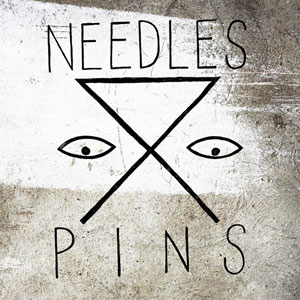 4. Needles//Pins - Drop it b/w Kalifornia Korner 7"
Scumbuzz Records (2011)
Three Vancouver bands in my top 5, and the sounds couldn't be any further apart. Far from the weirdness of Dirty Beaches or the quirky-intellect of Apollo Ghosts, Needles//Pins play it straight on their debut 7", dropping all pretenses and just writing good songs. Take "Drop It," a four-on-the-floor, hook filled song that evokes early Teenage Head and is content with its simplicity. In a perfect world, this would be a chart-topper, impossible not to like. I was lucky to go on tour with Needles//Pins in August, and though my usual rule is "watch the band you are touring with every other night", I was happy to watch every set. Their full-length will be out in 2012, gonna be a banger for sure. Get this if you haven't yet.

5. The Shrapnelles - Asscabular 7" EP
HoZac Records (2011)

The Shrapnelles "Asscabular" 7" was released on the Alberta-friendly HoZac records, and got a lot of love on my turntable this summer in spite of the fact that it is titled "Asscabular," a joke that I refuse to understand. Pay no mind, because the three songs on this single rule;"My Mom is Hot" and "H.I.V" are a lesson in garage-rock-done-right, with the reverb cranked to 10, the fuzz pedals cranked to 5 and the four-part vocal harmonies combining in an ear-pleasing way. "Dessert Furs" is the standout here, a breathtaking torch song that how much depth The Shrapnelles have and how much potential is here. Expect great things.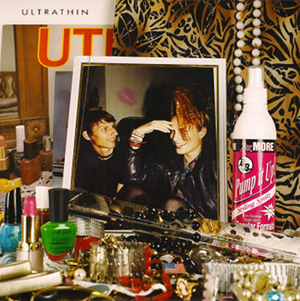 6. Ultrathin - Glass City b/w Don't Mess
Badmaster (2011)

Montreal's Ultrathin have been around for a couple of years now, and this 7" proves that the time they spent developing their sound and writing songs was worthwhile.
As I said in my review earlier this year, this is the sleaziest 7"s to come around in a while, but since that review, I've actually seen Ultrathin in a live setting (sleazy basement club in Toronto), and bore witness to the sleaze-fest live. Guess what? I loved every second of it; Ultrathin is one of the best in the country right now, and it will only be a matter of time before everyone else finds this out as well.  Mean as hell.
7. Cousins – Secret Weapon b/w Speech 7"
Noyes Records (2011)


Modern rock music forgot how to move, Cousins is the band that attempts to set things straight again. Both "Secret Weapon" and "Speech" surge and pull back, they weave and twist and generally feel alive. Both songs are immediately likable mostly because they suck the listener into a world where dynamics are king, and in a world of solid-wave-form rock, this is welcome noise. This record hasn't left the active listening pile since I got it in the Summer, I put it on at parties all the time, a lot of staying power. I'm on board, can't wait to hear more.
8. Midnight Snaxx – A Guy Like That / Jackie
Total Punk (2011)
I have no intellectual reason for loving this 7" as much as I do. Honestly, these ladies had me at the hook in the verse of "A Guy Like That", specifically the "oooh" part. It triggers something in my lizard brain that keeps me playing this god-damned song over and over again. I've listened to "A Guy Like That" so many god-damned times in a row that I've lost track of hours, standing alone over the turntable and absentmindedly re-setting the needle; in writing this review, I just listened to it ten times. I don't even care about the B-Side, "Jackie," which is still pretty good. I'll even admit that I've re-started the song after they stop doing the verses just to hear the "ooh" part again sooner. 
FAVOURITE LONG PLAYERS OF 2011
1. Total Control - Henge Beat
2. Steve Adamyk Band  - Forever Won't Wait
3. Video - Leather Leather
4. Dirty Beaches - Badlands
5. Moon Duo - Mazes
6. Destroyer - Kaput
7. Eric and the Happy Thoughts LP
8. Sex Church - Growing Over